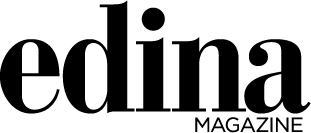 Feature-rich and stylish, Edina Magazine emphasizes the best our community has to offer. With insider information and engaging articles about local dining, shopping and leisure activities, this monthly publication highlights local residents with stories to tell. Our coverage is fresh and friendly with a commitment to living in and enjoying the Edina community. 
Edina Magazine is published monthly and mailed to 10,000 households within the city of Edina, Minn.
Launched in August 2004.
Edina Magazine is a proud member of the Edina Chamber of Commerce.
LOCAL.

 
 

Local.
1125 Buchanan St. NE
Minneapolis, MN 55413





 
STAFF