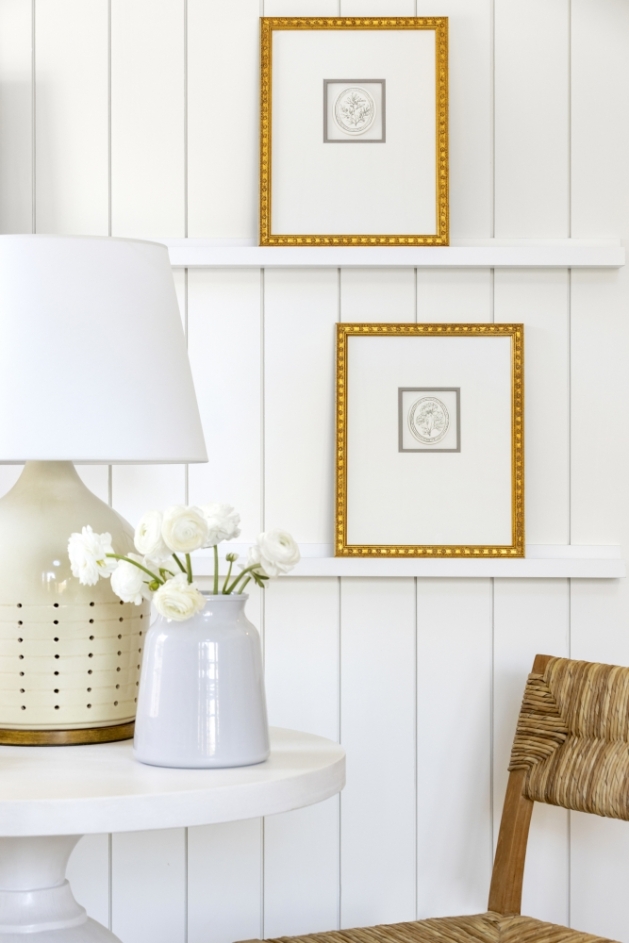 Local business owner launches a limited-edition art collection in collaboration with pottery brand.
Photo by:
Spacecrafting Photography
On February 3, Bria Hammel, owner of Brooke & Lou, launched a product collaboration with  Birmingham-based Susan Gordon Pottery. Together, they released a limited-edition collection of framed intaglios, called The Studio Floreali Collection.
An intaglio is an object that has a design engraved or incised into its surface. Often made from stone or other hard materials, an intaglio features a design that is depressed below the surface, creating a relief image.
The Studio Floreali Collection includes seven intaglio ceramic tiles; each tile design features a hand-painted botanical, each of which holds special meaning to Hammel and Gordon. (The featured botanicals include eucalyptus, dahlia, hydrangea, olive branch, lily of the valley, cabbage rose and coneflower.) Each tile is placed on a double mat in a 12 x 16-inch gold frame. 
We chatted with Hammel and Gordon to learn more about how this collaboration came about and why it's so meaningful to them.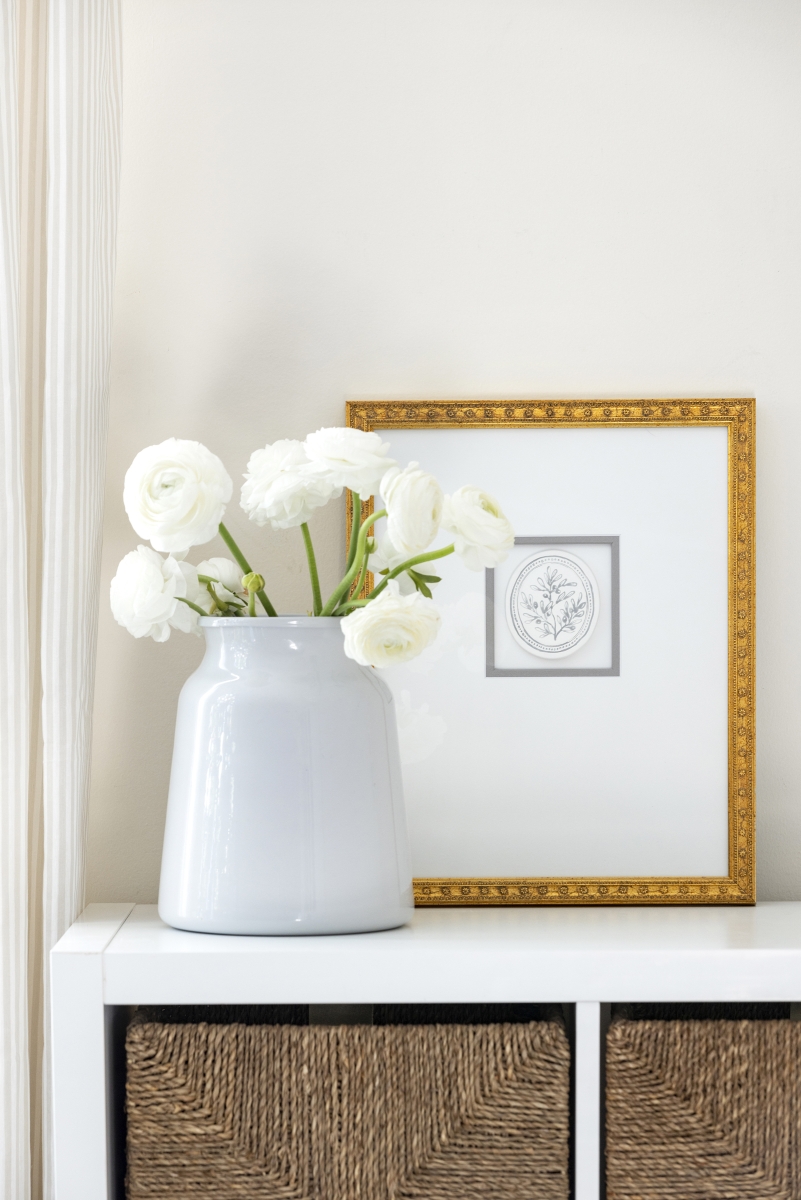 What inspired the collaboration and collection? 
Bria: We've always been inspired by Susan's work. Our aesthetics are very similar in the sense that we value classic, traditional pieces with subtle sophistication. It just happened to be a coincidence that we were both traveling abroad this [past] summer. We both gather so much inspiration from seeing the world [and] also both adore flowers, so during our trips, we both snapped photos of florals we adored and shared them with one another!
Susan: I have adored Bria's designs for years now and feel her brand's values align so well with those of my team and I at Susan Gordon Pottery. Bria and I instantly connected over our shared love of travel and how it has become a means for us to recuperate from the busyness of life and refresh our creativity. Bria and I chatted a few weeks before we left for our respective trips to France and Italy and knew we wanted to take what we absorbed from our trips and pour that back into this special collaboration, letting our experiences determine what direction we took for this special collaboration.
How did you decide on ceramic intaglios as the art form for this collaboration? 
Bria: We've used intaglios in our designs for many years, but we love that this collection has a bit more of a casual and approachable design. Susan has been designing intaglios for years and is a true pro at it, so there was no one better to partner with when coming up with our own custom creations! This collaboration was so much fun because we really worked together on selecting every little detail—from the mat color, the frame and, of course, the motifs!
Susan: Working with Bria on this project has been the exact fuel my creativity needed! Bria brought such a fresh perspective to the table—her keen eye for design and detail and intuitive sense of what elements create a thoughtful, beautiful space. All of it really took our concept to the next level. Our goal was to pair the sophisticated look of an intaglio and the heirloom value of hand-painted art on clay and create something that felt personal to Bria and me, yet [was still] universally appealing.
It sounds like the specific botanicals you have used have some meaning to you both. Can you share more? 
Susan: I think it is pretty apparent that a deep appreciation for flowers (in nature and in design) is a common thread that runs through both Bria's work and mine. The botanicals featured in the Floreali Collection are a selection from our own personal gardens and travels to Italy and France.
Bria: Aside from spotting these florals on our travels, a lot of the flowers I actually grow in my own garden as well!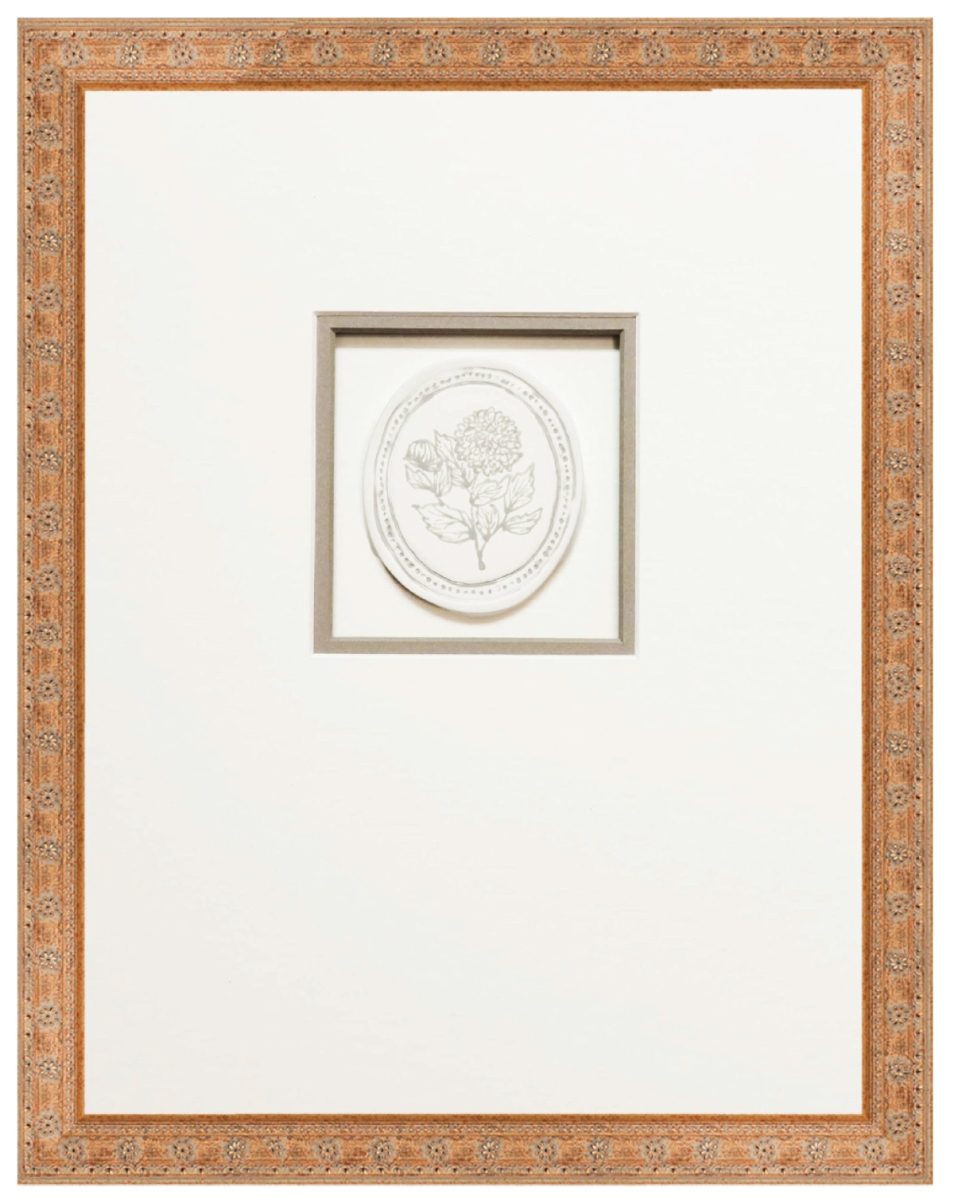 What are you most excited for or most proud of with this collaboration and Studio Floreali Collection?
Bria: Being able to partner with someone as talented as Susan was a dream come true. I love that her pieces are painted by her by hand, and that she creates pieces that are exclusive and small batch. It really makes it feel so much more special, unique and not something you could find everywhere.
Susan Gordon Pottery x Bria Hammel: The Studio Floreali Collection is available online at susangordonpottery.com. 
Brooke & Lou
3921 Market Street; 952.452.9764
Facebook: Brooke and Lou
Instagram: @brookeandlou