Altar'd State stylists break down how to achieve the Nashville look.
Nashville, Tennessee, is currently the most popular bachelorette party destination in the U.S., and its popularity is only rising. This city's culture is booming with country music, bars and amazing restaurants, and many people are opting to travel there for not only bachelorette parties, but also simply for weekend getaways with friends.
With that, the style of this Southern city is also gaining popularity. And the clothing brand Altar'd State specializes in bringing this look to life.
Justin Johnson, manager of the Edina location, has many tips on how to confidently achieve that Southern-inspired Nashville look when traveling to the Music City—from fringed tops and flared jeans to cowgirl boots and wide-brimmed hats. And remember: Nashville has a more casual, laid-back vibe, so even if you're headed there for a bachelorette party, there's no need to get too dressy.
Color Scheme
When traveling, simplify your outfits by packing in a set color scheme. "The colors I've been seeing a lot for [bachelorette] Nashville looks have been ... pink and white," Johnson says. "Or there is the traditional Southern color scheme of brown and black."
Flares
Denim is key to a casual Southern-inspired look, from jackets to jeans. "Southern style will always support the flare-bottom jeans," Johnson says. "But we are also seeing the 'mom jean' look making a statement this year." When heading to Nashville, pack some flared jeans—or turn this trend on its head and pair your favorite denim with a flared-sleeve top.
Just landed in Nashville and heading out for coffee and shopping? Keep it casual and comfortable, while also showing off your fun style. This outfit features a chic wide-brimmed hat paired with flared jeans and a comfy flannel "shacket" (shirt jacket).
Fringe
Johnson says you can never go wrong with fringe—his favorite Nashville look. Clothing with fringe, whether it's on a jacket, skirt, jewelry or belt, is a perfect look when hitting the town in Nashville. "Our top sellers are our fringe-style skirts," Johnson says. "I really love the fringe skirts because they are so versatile. You can pair them with everything, including a T-shirt, a flowy shirt or a dressier shirt. You can mix it with a lot of different things, and it adds a fun flair to your outfit."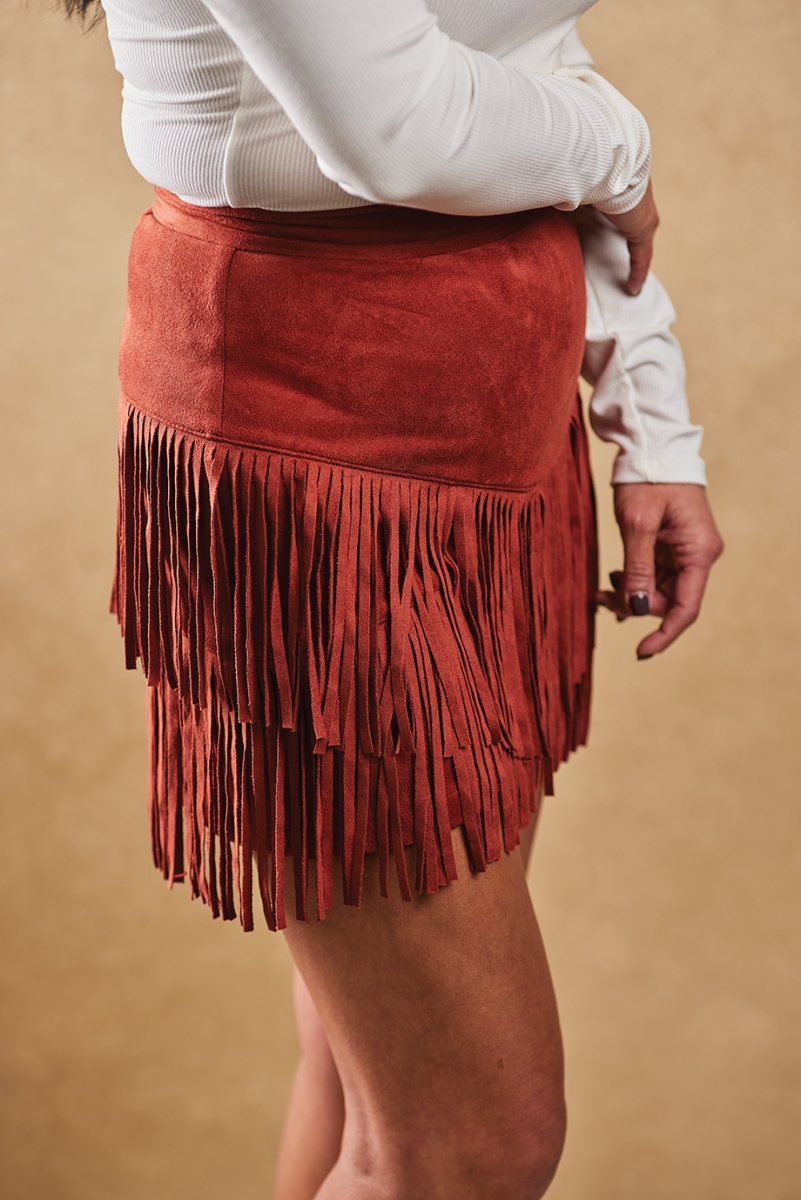 Celebrating the bride-to-be while out for drinks and a couple of concerts? A night on the town calls for a put-together-but-playful look. "She is dressed in one of our fringe skirts that goes great with [a] soft bodysuit," Ana Cole, a style specialist at Altar'd State, says. A neck scarf complements the traditional Southern style of a fringed skirt. Paired with cowgirl boots, heels or even sneakers, this outfit is versatile enough for more occasions than just a night out. 
Glitz and Glamour
When going out for a nice dinner or celebration, don't forget to add a bit of bling to your Southern-inspired look. "For bachelorette parties, we see a lot of glitz and glam added to Western outfits. There are glitter belts, glitter T-shirts and diamond fringes," Johnson says. Altar'd State calls this glammed-up look "the disco cowgirl."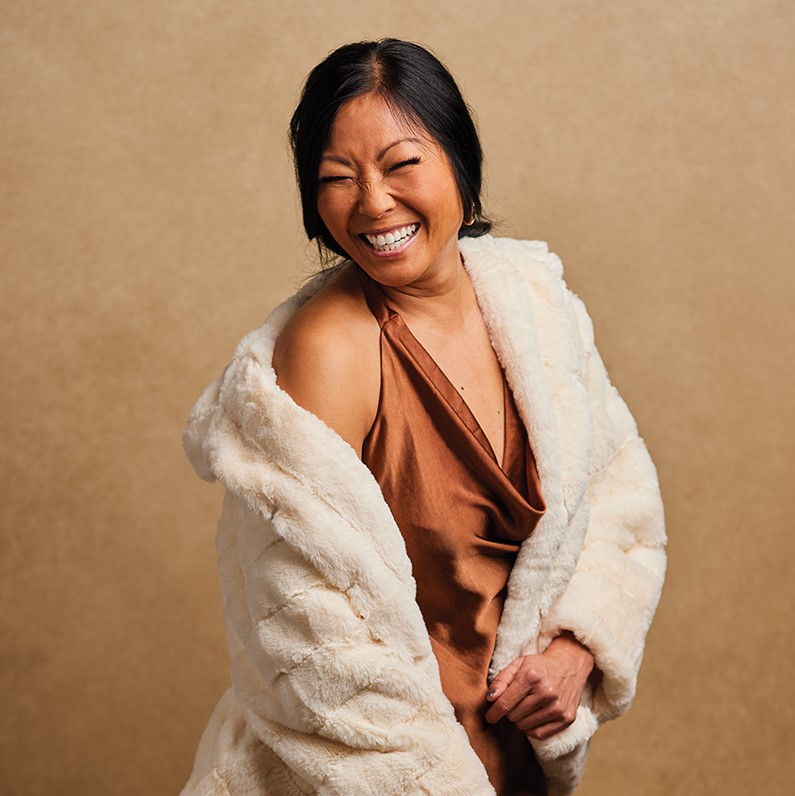 Dressing up for a nice dinner with the girls? It's time to pull out your "disco cowgirl" look. If you want a more elevated look, glam it up with metallic sheen—and a faux fur jacket if there's
a chill in the air.
Cowboy Boots
You can't truly pull off Nashville style without cowboy boots. Go with a traditional stitched leather style or something with more personality—like cow-print booties or something finished with glitter or diamond studs.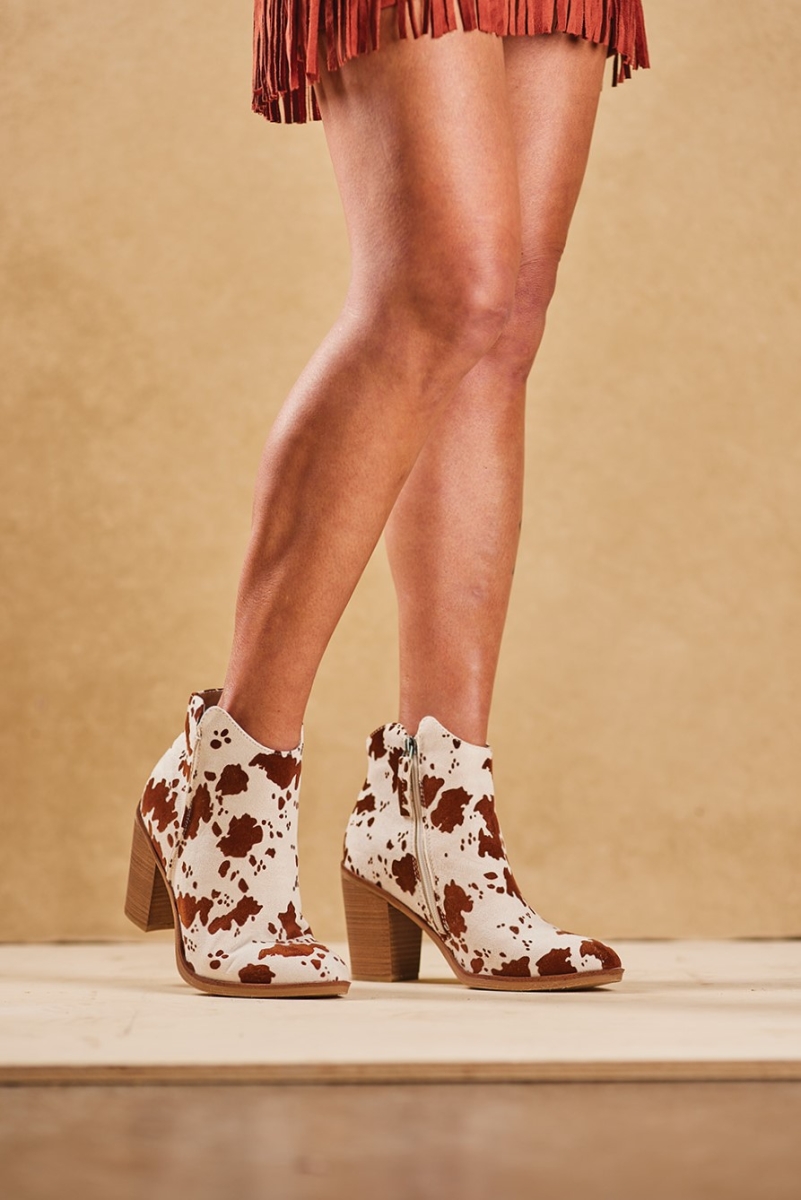 Accessories
To drive home that cowgirl look, Altar'd State has playful cowboy hat and boot earrings to top off your look. (They're cute and tasteful, without a hint of kitsch.) And don't forget to pack a hat. "We sell so many top-round hats and Western-inspired hats," Johnson says. A wide-brimmed hat is the perfect addition to a more casual outfit, donned when grabbing coffee, shopping or going out for brunch. You can also add a bit of flair to an outfit with a bandana or scarf—which you can easily tie to the handle of a purse when not being worn.
Doing Good
At Altar'd State, the company does more than just make trendy, fun clothing—it strives to make the community better. "Our goal at Altar'd State is to be the number one give-back company in the world," Johnson says. "We are currently one of the top retailers for giving back and have donated millions of dollars to local communities and charities."
Every Monday at Altar'd State is called "Mission Monday," where 10 percent of it's proceeds go toward local charities that each individual store picks each quarter.
"Our company as a whole builds schools in Peru, and we focus a lot on that," Johnson says. "We have this commitment because our CEO, Aaron Walters, has always been about giving back to the community. Every Monday, even during the lockdown, he was still giving back."
Altar'd State,
3901 W. 50th St.;
612.429.0894;
altardstate.com
Altar'd State
@altardstate