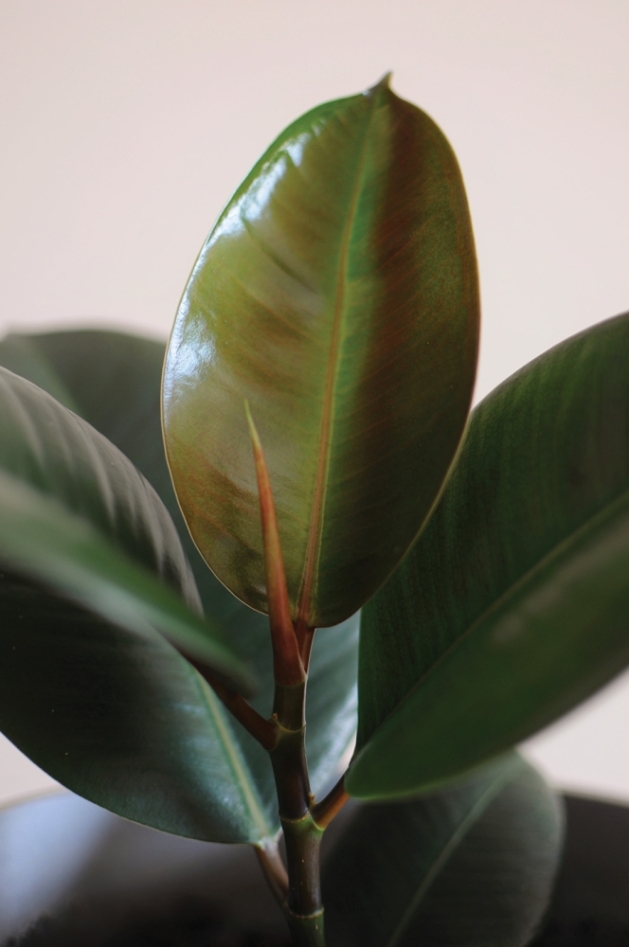 The 2021 film House of Gucci, starring Adam Driver and Lady Gaga, takes place in some of the most breathtaking locations in Italy. Dripping with couture, there are plenty of stunning visuals as the scenes transport you to Milan, Lake Como and the snow-capped Alps.
While the tragic Gucci story of fairytale romance, family betrayal and fashion certainly captured my attention, after recently re-watching it, I had only one thing on my mind: The outstanding houseplants Rodolfo Gucci had flanking the front entry of Villa Necchi. The set director knew that a home of such grandeur called for accompanying plants—in this case, two majestic Ficus Burgundy, which stood over 12 feet tall with a perfect arch.
Houseplants are as impactful to a scene or a living space as furniture or a piece of art. Of course, committing to care for plants is not for everyone. But with a concerted effort, it can be quite rewarding to care for another living thing. A green thumb is not necessary—just a basic understanding of water, light and photosynthesis (and a little help from the Internet or your friendly neighborhood garden center). When successful, the result can be something as fantastic as a 12-foot-tall ficus.
Contributed by Sarah Davis, general manager at Sunnyside Gardens. She's been with the company for 18 years and enjoys helping people find success with gardening.