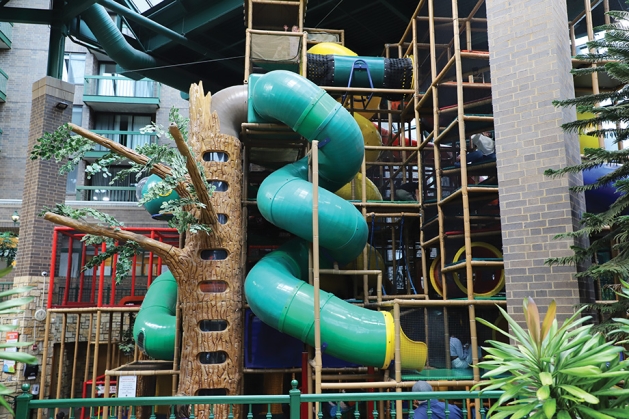 Edinborough Park offers family-friendly activities all winter long.
Are you and your kids starting to get cabin fever as we enter the second half of winter? Don't forget to utilize Edina's Edinborough Park. This expansive indoor park is the perfect place to meet up with friends and burn off energy.
The PlayPark features three separate play areas. Adventure Peak is a 44-by-44-by-37-foot Northwoods adventure. It's suitable for all ages—including adults! From a canyon and climbing wall to a 30-foot lookout and adjacent slide, it offers not only physical activity but space for imagination to run wild. Little Peak is designed specifically for toddlers ages 4 and under. The entire structure is padded, netted and enclosed for safety—and includes more than 45 activities. The Great Hall is an ideal space for kids ages 2–10 to enjoy. This 60-by-90-foot multipurpose gym space offers room to play with balls, scooters and other park provided equipment.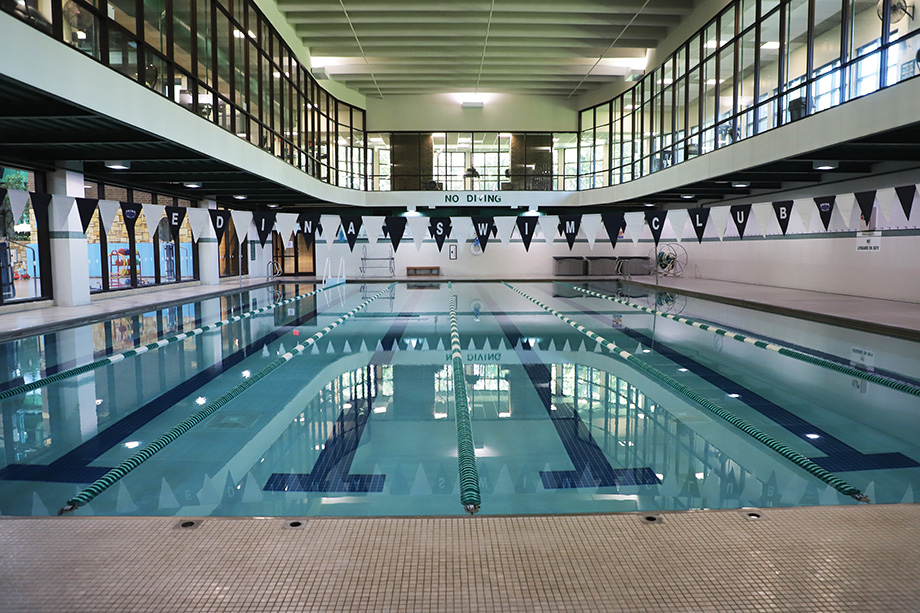 The Edinborough Park facilities also have spaces geared toward adults—including an indoor swimming pool for lap swimming, an indoor track and exercise equipment. Throughout the year, Edinborough is also host to a number of family-friendly activities and events. For a full list of events, visit edinamn.gov.
The PlayPark is open 9 a.m.–8 p.m. Monday–Thursday; 9 a.m.–7 p.m. Friday and Saturday; and 10 a.m.–5 p.m. Sunday. Admission is $9 per child, ages 1–17. Adults 18 and up are free. Daily admission for the pool and track is $9. For the PlayPark, pool and track, cost-saving admission passes and annual memberships are also available.
Edinborough Park, 7700 York Ave. S.; edinamn.gov