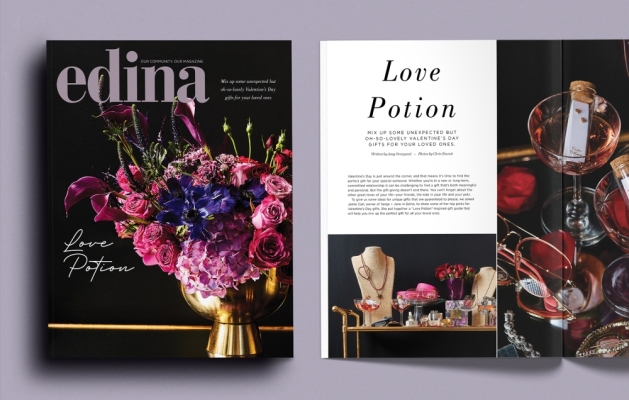 Edina Magazine February 2023
It's about this time of year, every year, when I'm ready for a vacation. The magic and excitement of early winter has worn off, and the bleak mid-winter settles in. With no break in sight from sub-zero temperatures and gray skies, it's nice to think of heading somewhere warmer and sunnier, isn't it?
For those who can't get away or simply have to wait until spring break to escape the tundra, let this issue of Edina Magazine—which has a focus on travel and fashion—tide you over. Throughout these pages, we're sharing some ideas on where to travel and what to pack.
Simply looking at the resort-wear designs by Edina's Jennifer Van Hofwegen of CeCe Cabana gave me the feeling of being on a sun-soaked beach (page 12). Though local travel blogger Lizanne Dooner reminded me that I don't have to hop on a plane to discover beauty and adventure; Minnesota has it in spades (page 32). But if you are heading to the airport for your next getaway, plan some extra time between security and boarding to explore the airport's vast art collection, which I was unaware of until working on this article about the Airport Foundation MSP's arts and culture program (page 16).
I may not be able to make the sun come out from behind those clouds or get that thermometer to rise—but I hope by reading the stories in this issue, you'll experience some of the warmth and sunny inspiration I found in working on them.
-Amy Overgaard