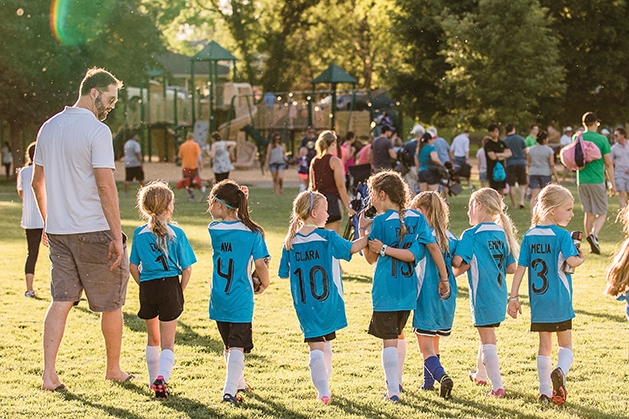 Hobbyist photographer captures the little moments of life.
When Leah Steidl—a hobbyist photographer of eight years—had her little girl, she knew she had to capture the little moments life has to offer. "I picked up photography because my daughter grows too fast," Steidl says with a smile. "I wanted to capture her in the moment." She says she loves capturing not only the authentic pictures of childhood but also the candid moments of everyday life.

This particular photo, which received runner up in the Activities & Events category of the 2021 Images of Edina photo contest, does just that. It was taken at Pamela Park last summer, during an Edina youth soccer game.

The photo opportunity struck her when the girls began to hug. "They've been friends since kindergarten," Steidl says. "They're just so sweet."
Photographer: Leah Steidl
Title: Soccer Nights at Pamela Park
Equipment: Canon R6 Mirrorless
To view other Images of Edina photo contest winners, visit edinamag.com.