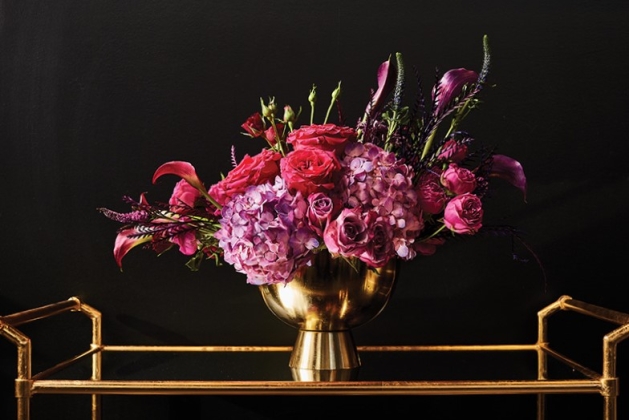 Mix up some unexpected but oh-so-lovely Valentine's Day gifts for your loved ones.
Valentine's Day is just around the corner, and that means it's time to find the perfect gift for your special someone. Whether you're in a new or long-term, committed relationship it can be challenging to find a gift that's both meaningful and personal. But the gift-giving doesn't end there. You can't forget about the other great loves of your life—your friends, the kids in your life and your pets.
To give us some ideas for unique gifts that are guaranteed to please, we asked Jamie Carl, owner of Serge + Jane in Edina, to share some of her top picks for Valentine's Day gifts. She put together a "Love Potion"-inspired gift guide that will help you mix up the perfect gift for all your loved ones.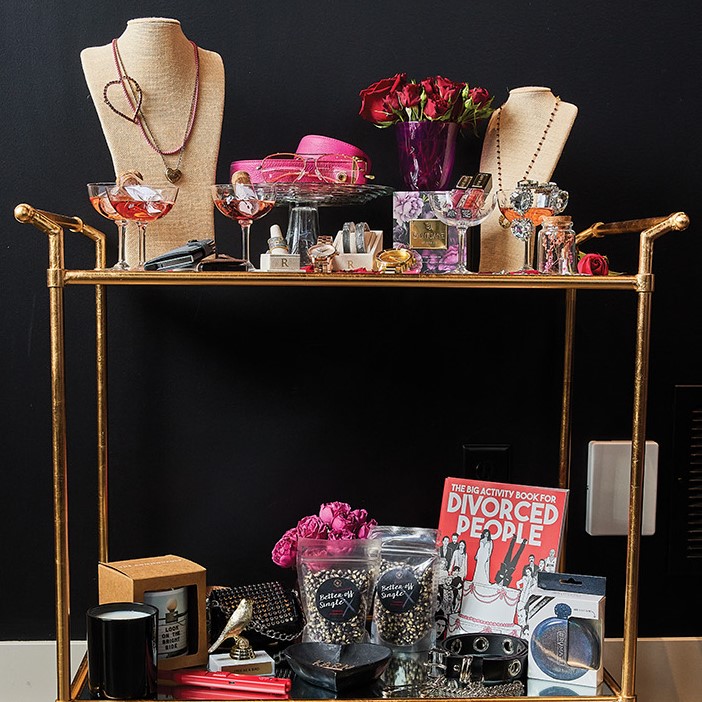 A Little Bling
Giving your significant other jewelry for Valentine's Day is a classic move. Consider something a little more playful and unique that they might wear on a regular basis rather than just on special occasions.
"We think every love potion should include pink and gold and hearts in some form—and we love them oversized and sparkly. (Pink Champagne not included but highly recommended.)" —Jamie Carl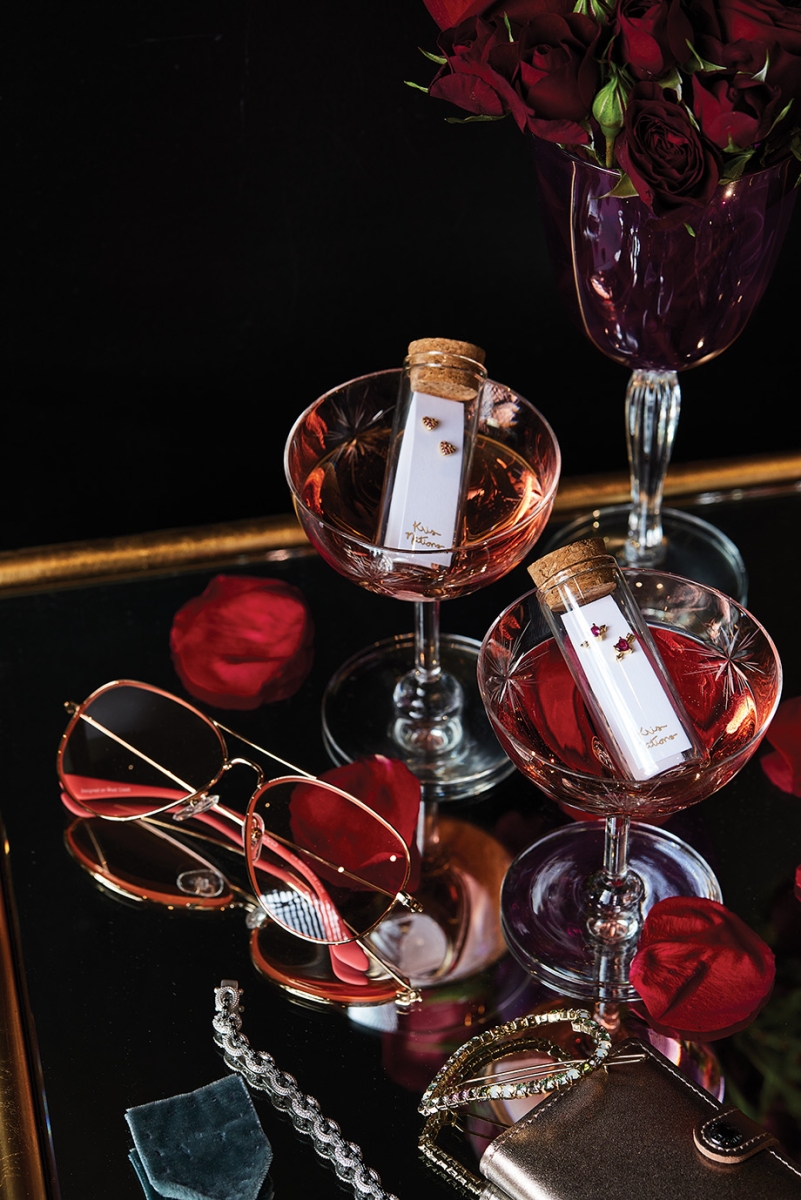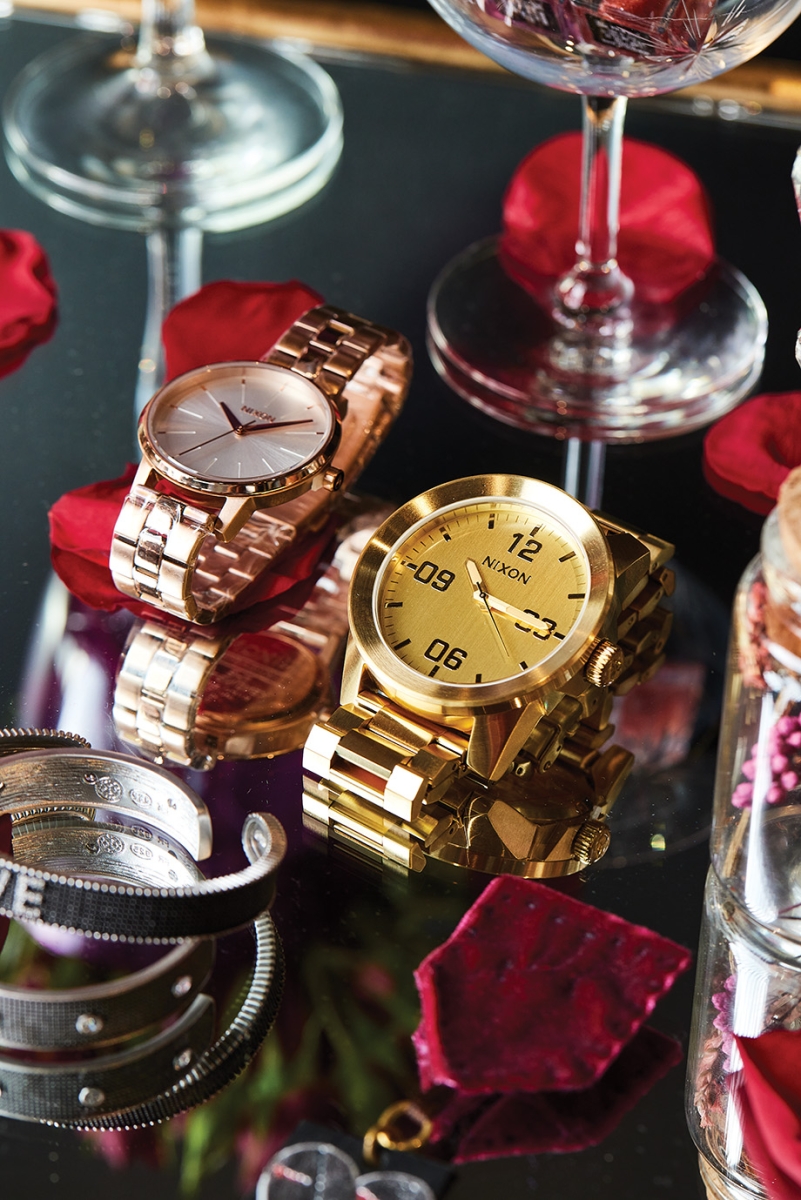 Featured Products:
Reversible Leather Belt, $142
Kelly Harrington Chanel Necklace, $225
Heart Serial Number Necklace, $245
Pink Enamel Necklace, $68
Heart Crystal Earrings, $48
Heart Crystal Necklace, $68
Heart Ruby Crystal Earrings, $50
Heart Brooch, $66
Heart Hair Clip, $66
Crystal Heart Drop Earrings, $88
All Gold Men's Watch, $225
Women's Rose Gold Watch, $175
Icy Ike Black Bracelet, $99
Crystal 5-Ring Stack, $295
Black + Silver Link Bracelet, $225
Love Cuff, $250
Studded Cuff, $295
Little Lovelies for Little Ones
Amortentia! For the little Harry Potter fans in your life, mix up a love potion filled with treats that only look sweet. We're talking cute new outfits, books, paper yo-yos, "unicorn glitter" and the softest plush hearts. After all, they'll get enough candy from friends.
Want to include your kids in the festive drinks at dinnertime? Cherry 7UP is the perfect pink drink for little ones—and rimming the glass with vanilla frosting and sprinkles will make it feel extra special. Carl suggests ending the evening with a "cookie in a jar," which has all the ingredients you need to make one cookie. (You might want to get one of these for everyone on your list.)
"Local teen baker Maisy of @_maisybakes will be providing magical single-serve, make-your-own M&M cookies for Valentine's Day gifting. Call the shop to pre-order for Valentine's Day pickup." —Jamie Carl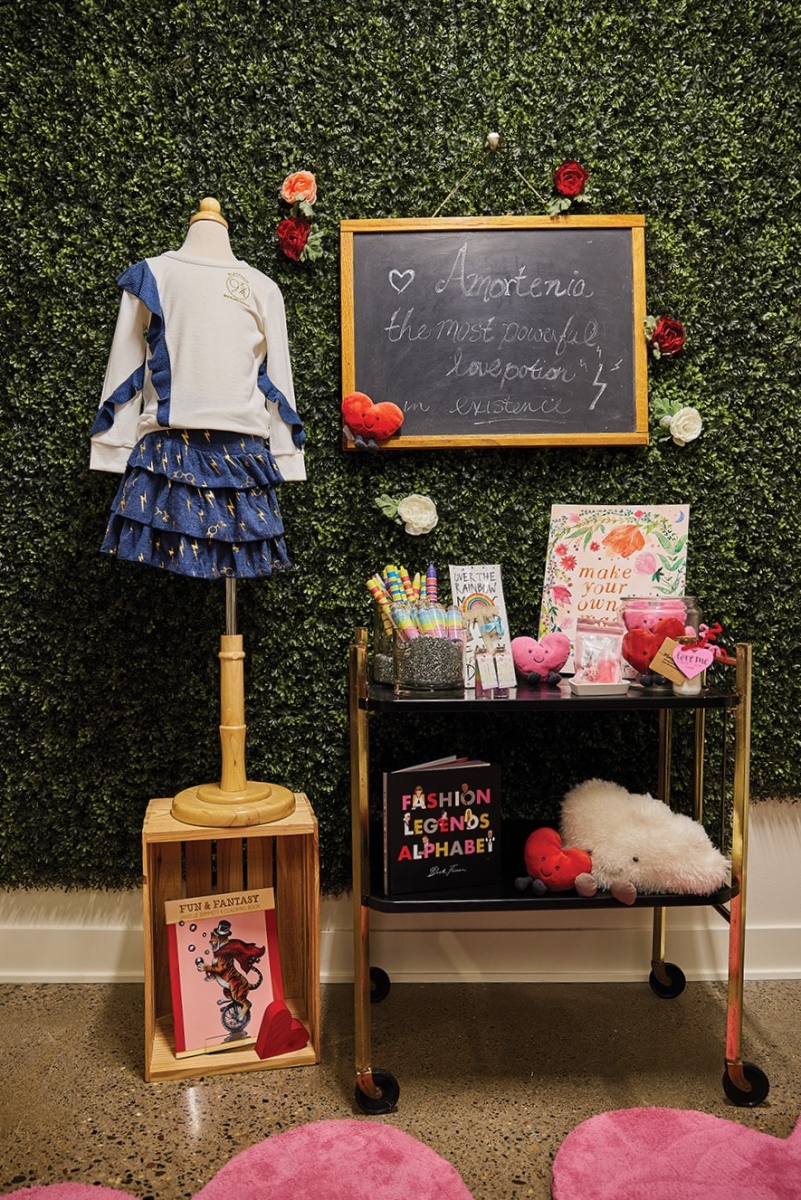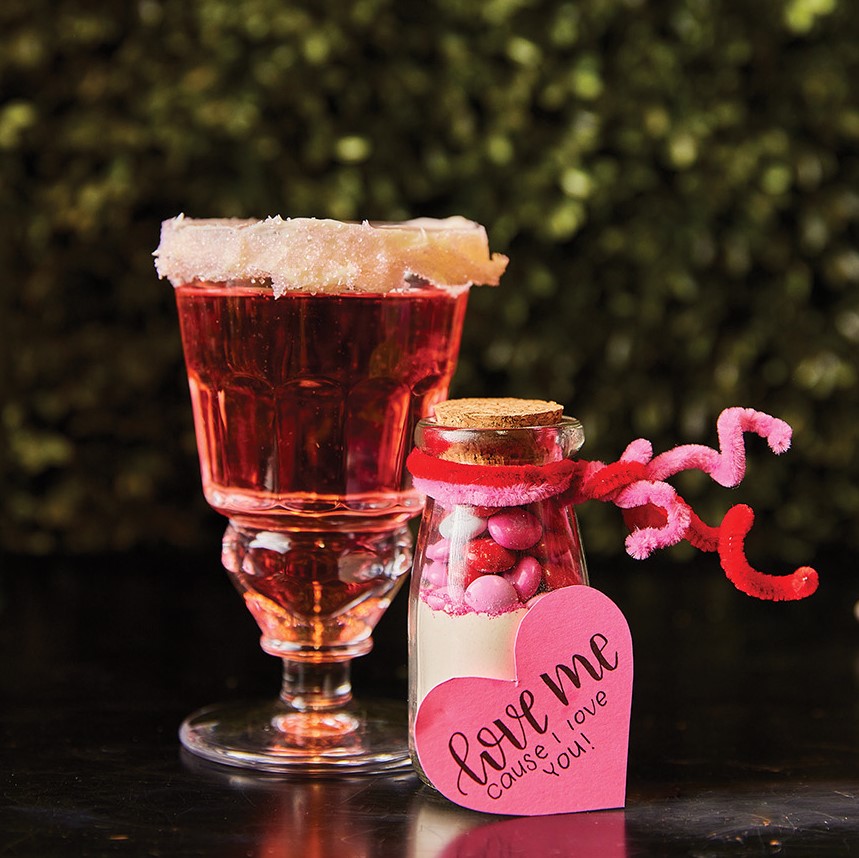 Featured Products:
Chaser Harry Potter Collection Top, $55
Chaser Harry Potter Collection Skirt, $79
Amusable Stuffed Heart, $15
Paper Fling Zing, $1.99
Unicorn Sprinkle Confetti, $2.55
Rainbow Magic Wand + Fairy Dust
Gift Set, $24
"Make Your Own Magic" framable art
by Meera Lee, $30
KNSC Beauty Lip Kit, $8
Amusable Stuffed Cloud, $20
Fashion Legends Alphabet Book, $24.95
Maisy Bakes Single Serve Cookie Jar, $15
Sweet Nothings
Looking for something a bit more playful or useful? From trinket bowls to wallets and beauty sets, you can find something everyone on your list will love—even if it's just a tiny handwritten love note or message in a bottle.
"We partnered with SENTi at 50th & France to feature these Tiny Love Notes and a Tiny Message in a Bottle to add a heartfelt message to any gift." —Jamie Carl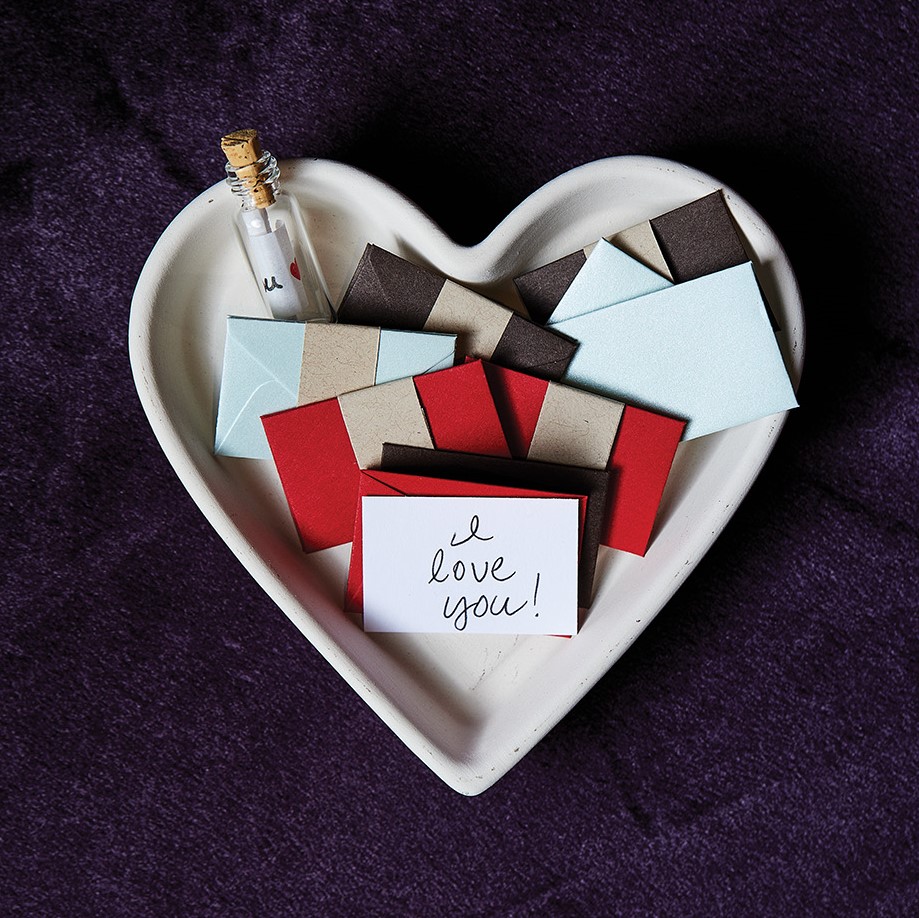 Featured Products:
Red Lip Trinket Dish, $35
Camille Hempel Leather Love Medals, $45
Vegan Leather Wallets, $94.95
Lip Gloss, $28
Beauty Sets, $46
Reader Glasses, $109
SENTi Tiny Love Notes, $12
SENTi Tiny Message in a Bottle, $5
For the Pups
Don't forget your pets. After all, where would we be without their unconditional love? At Serge + Jane's dog bakery, you'll find the cutest dog treats and accessories, which are just as much a gift for yourself as for your pup.
"Give Valentine's gifts to everyone in the family—including the puppies." —Jamie Carl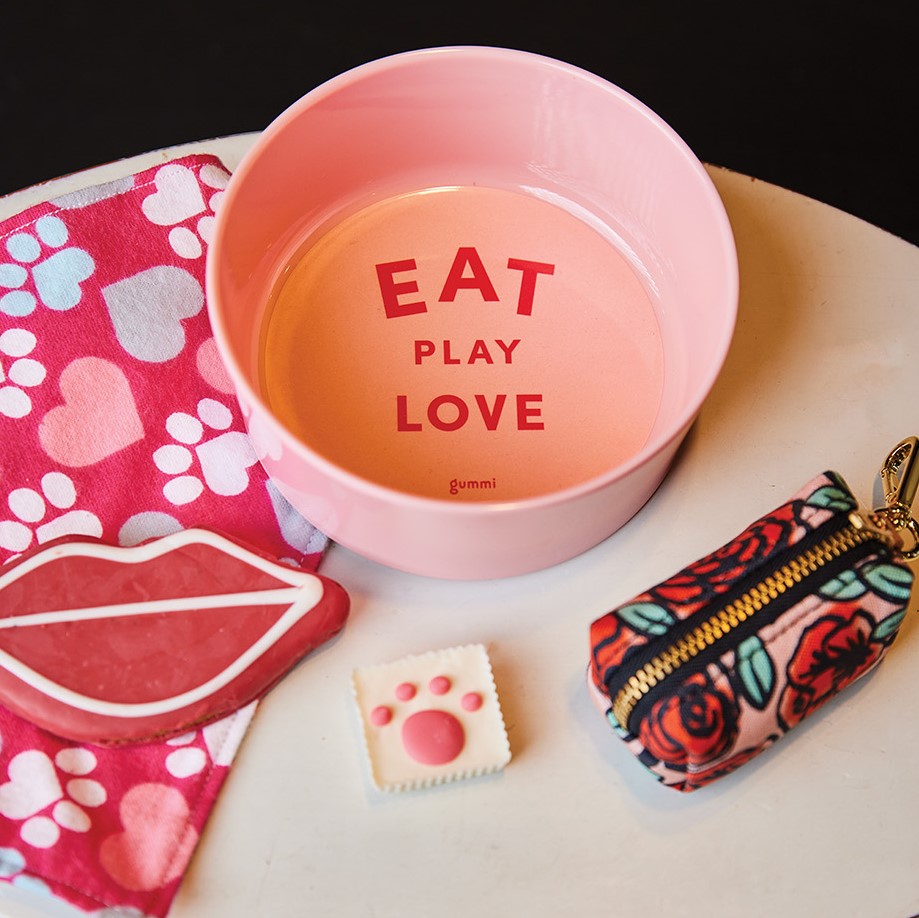 Featured Products:
Lick It Dog Bowl, $14.95
Lips Decorated Dog Cookie, $3.95
Pretty & Paws Dog Bandana, $24
Dog Waste Bag Dispenser Keychain, $24
Mix it up
Sometimes the best gifts are ones you can eat or drink. Mix up a perfect pink love potion of your own with this variety of pink and red mixers from Dashfire Bitters, Liber & Co. and Sharab Shrubs. They can all be mixed into cocktails with liquor, a zero-proof alcohol alternative or soda water. Or follow Carl's lead and keep things simple and playful with Champagne poured over pink cotton candy. For the mix master who has it all, she suggests taking things to the next level with an absinthe fountain—for two, of course.
"This gift idea includes the art and science of a love potion, featuring the flavors of absinthe. Drip cold water over special sugar cubes and into Pernod, and voila—a Pernod Cocktail, with all the flavor and none of the…other stuff." —Jamie Carl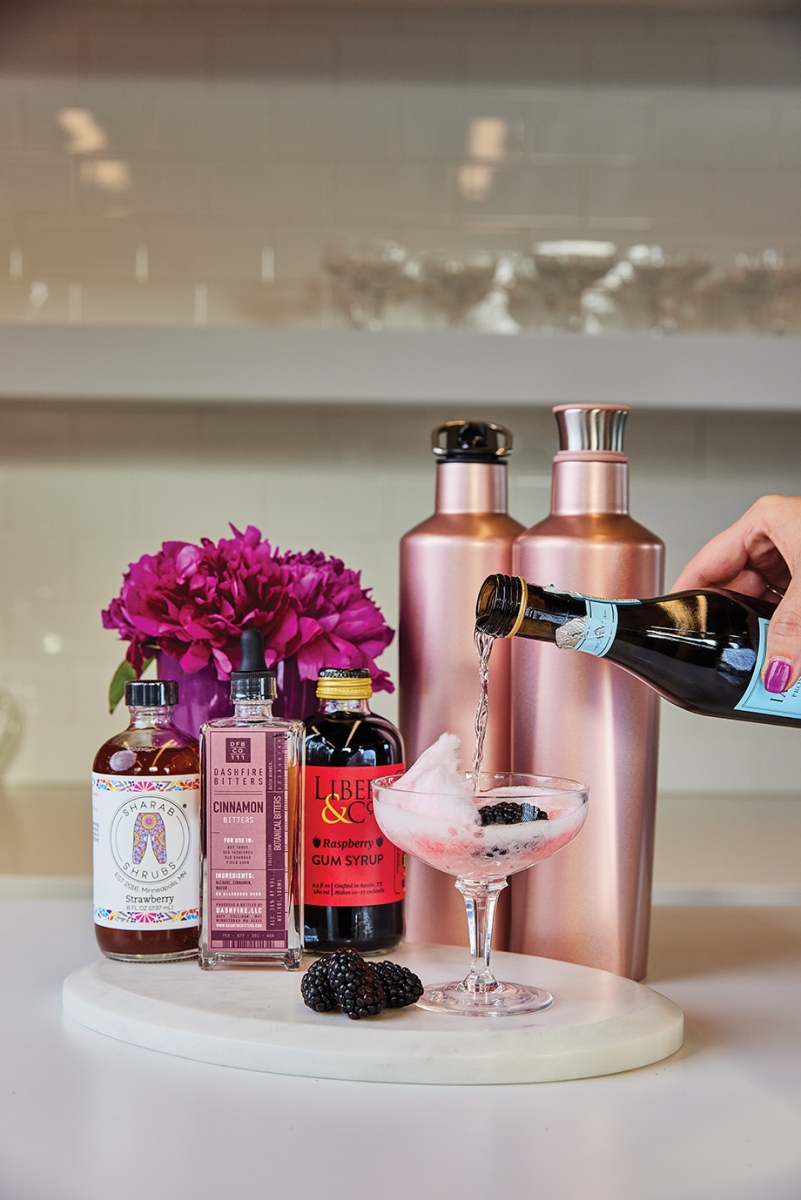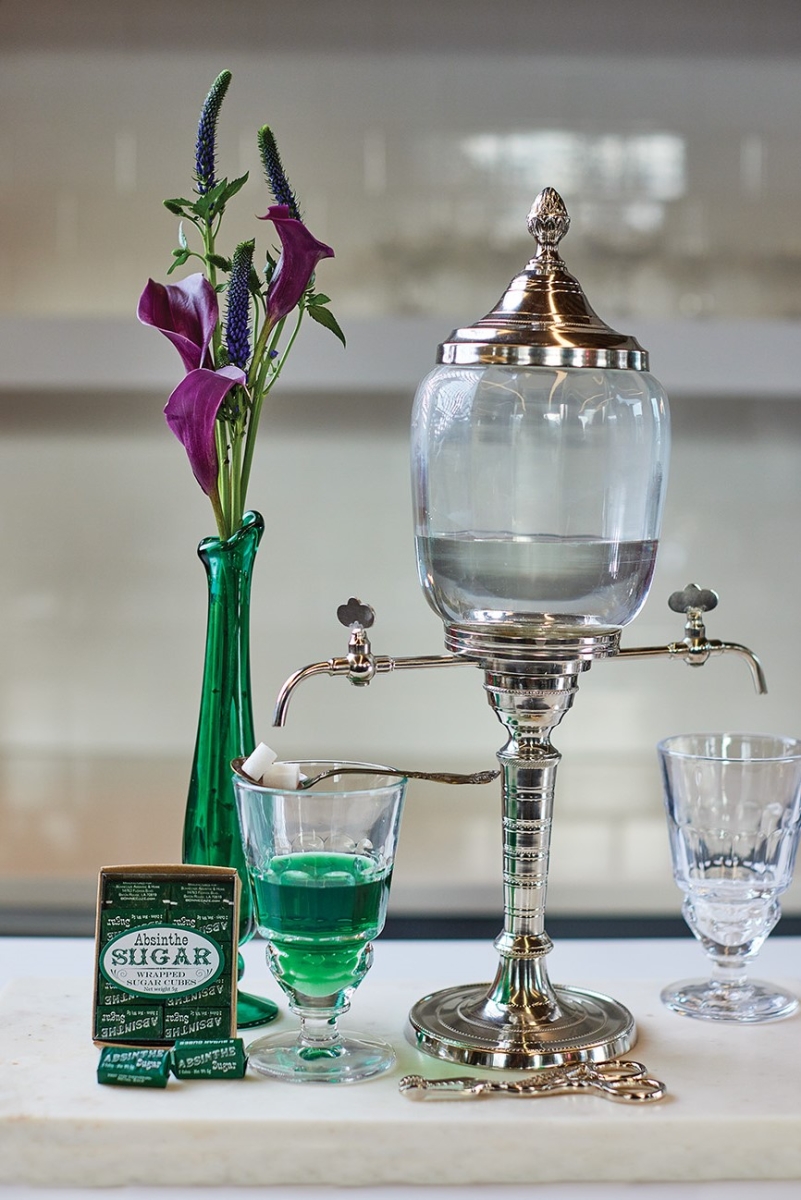 Featured Products:
Glitter Rose Gold Fifth Bottle, $34.99
Glitter Rose Gold Rehydration Bottle, $39.99
Dashfire Cinnamon Bitters, $19.95
Liber & Co. Raspberry & Blood Orange Syrups, $16.95
Sharab Strawberry Shrub, $15
Polished Silver Shaker, $34.99
Shaking Tin, $19.99
Strainer, $18.99
Pink Vanilla Cotton Candy, $7.95
Oval Marble Serving Tray, $48
Cheetah Napkins, $9.50
Vintage Champagne Glasses (set of 8), $48
Wrapped Sugar Cubes, $36
Sugar Cube Tongs, $26
2 Set Glasses, $28
2-Drink Fountain, $198
Rectangle Marble Serving Board, $48
Handmade with Love
Feeling crafty? Put together a homemade gift and top it off with a handwritten note and flower arrangement by a local florist.
"Haute House Studio in Edina makes gorgeous flower arrangements. Order for someone special or for yourself." —Jamie Carl
Wild Witchery Co. will be joining Serge + Jane to celebrate Valentine's Day with it's permanent jewelry and special jewelry pieces. Follow @sergeandjaneshop on Instagram for details on this pop-up and other in-store events.
Serge + Jane
4532 France Ave. S.; 612.315.4638
Facebook: Serge + Jane
Instagram: @sergeandjaneshop
Credits: Styling by Jamie Carl, owner of Serge + Jane; Florals by Haute Haus, @hautehousestudio; Cookie in a Jar by Maisy Bakes*, @ _maisybakes; Message in a Bottle and Mini Love Notes by Senti*, @shop_senti *Featured Partner