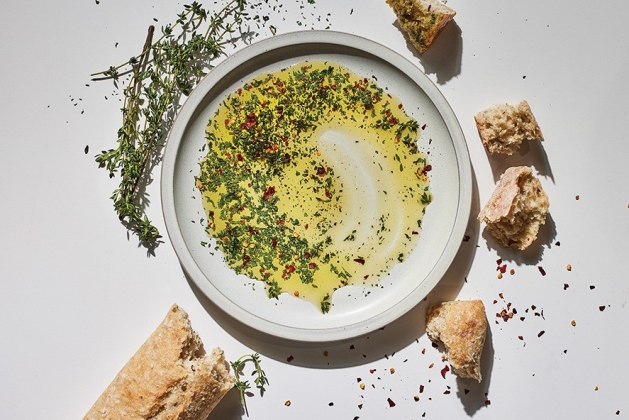 Coccinella at 50th & France produces its own award-winning olive oil in Turkey.
In old Latin, "oleavia" means "the path to the olive groves." The olive branch above the "o" in Oleavia's logo symbolizes peace.
When Umut Kaplan—the business operations manager of Coccinella at 50th & France—was 15 years old, his family hosted an Italian exchange student at their home in Ankara, the capital city of Turkey. During that year, the Kaplan family experienced the richness that comes from engaging with another culture.
This formative global experience ultimately resulted in Umut and his younger brother, Cosku, moving to the U.S. in 2012, where they attended a boarding school in New Hampshire, followed by college in Minnesota.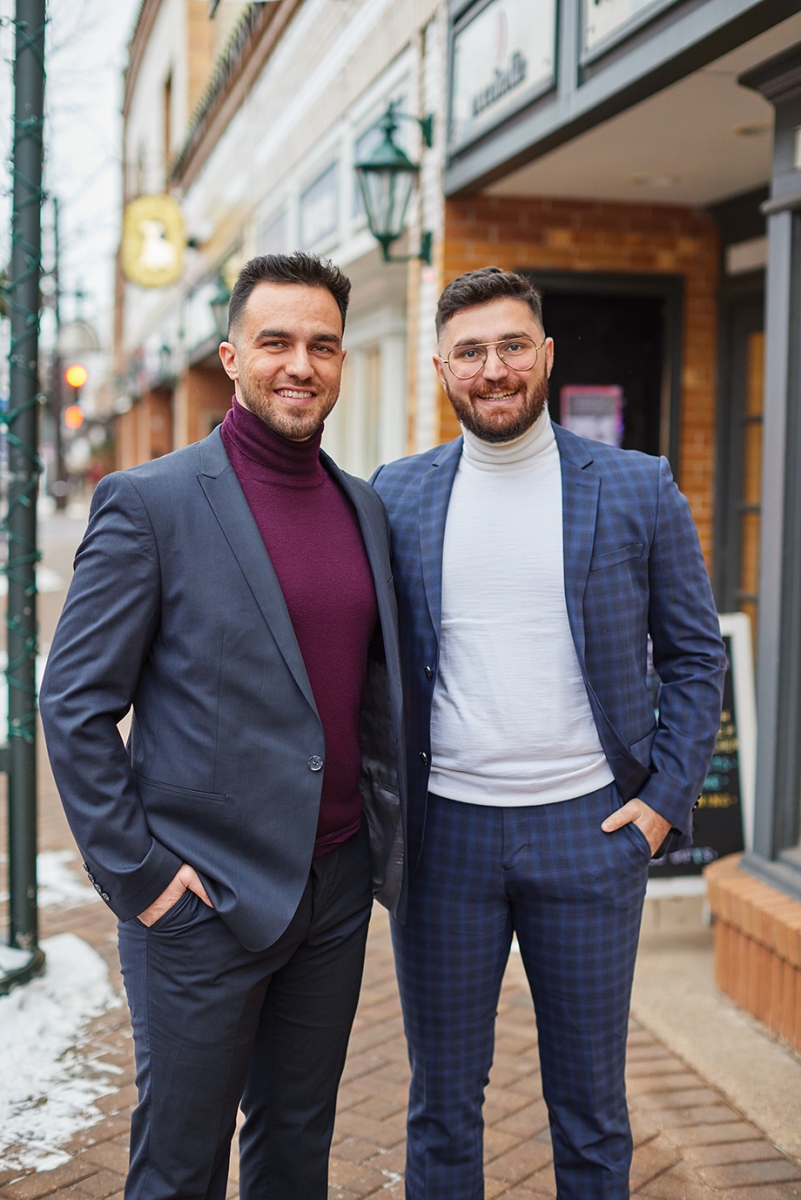 Umut and Cosku Kaplan
During Umut and Cosku's high school and college years, their parents, Suayip and Seher, would visit from Turkey. "They would get to meet my friends, their families [and] our faculty. They always felt so appreciative for the fact that all those people have really embraced their children and made us feel home away from home," Umut says, adding, "They wanted to bring a part of our culture to the community that welcomed their children."
And that's where the idea for Oleavia extra virgin olive oil (EVOO)—and ultimately Coccinella, where it's sold—was born. Umut's parents are entrepreneurs, working in renewable energy and insurance back in Turkey. So he says it was very natural for them to turn their desire to share their culture into a business. And they saw no better place for it than in Minnesota, where both of their sons had settled.
During their visits to the U.S., Umut's parents made observations about American culture and shopping habits, which informed the direction of their business. "One of the things that was really vivid to us was whenever we shopped [for] groceries, [we] never saw a Turkish olive oil in the market," Umut says, noting that olive oil is part of the heritage of Turkey and other Mediterranean countries. "That was surprising to us because the spread of olives happened in Mesopotamia, which is actually ancient Turkish land. We have olive trees that go back 5,000 years."
In doing some research and consumer interviews, the Kaplans also discovered that people often correlated the quality of olive oil to a specific region or a country rather than looking at what truly makes an olive oil high-quality—the harvesting, pressing and production methods. These factors all impact an olive oil's taste, smell and health benefits.
So, the Kaplans set out to create high-quality Turkish olive oil to sell in the U.S. market, with a goal of educating consumers along the way. They partnered with an olive farm and boutique production facility in Aydin, in the southwest coastal region of Turkey, where they oversee the entire farming and production process—deciding when the olives are harvested, at what temperatures they're pressed and how the oil is stored. Today, the Kaplans own the farmland and have plans to build their own pressing facility. Suayip and Seher oversee production in Turkey, while Umut and his team oversee business operations in the U.S.
Oleavia EVOO, Coccinella's proprietary olive oil brand, launched in 2018 and has since received multiple gold and silver medals from the NYIOOC World Olive Oil Competition, where judges look for specific tasting notes, as well as analyzing the texture and smell, and looking for harmony in all of those areas. In 2021, both editions of Oleavia's most popular olive oil, Asilik, won a gold medal for the second year in a row.
EVOO: What's in a Name?
Many consumers know to look for olive oil with labels that tout "extra virgin" and "cold-pressed." Umut says, "People read the label—extra virgin, cold pressed—and they automatically think, 'OK, this is what I'm looking for … This must be the good stuff.'" While he notes that those are important designations, he says they don't say enough about the quality or the amount of antioxidants in the olive oil.
Consumer education is a passion of Umut's, and he shares some of the definitions of common designations, as well as other aspects that indicate a truly excellent and healthy olive oil.
Extra Virgin
This designation shows the purity of the olive oil. According to the U.S. Department of Agriculture, to be considered EVOO, it must have "a free fatty acid content, expressed as oleic acid, of not more than 0.8 grams per 100 grams," and high-quality EVOO is generally below 0.3 grams. Umut says Oleavia EVOO sits between 0.2 and 0.25 grams.
Cold-Pressed
When a bottle of olive oil says "cold-pressed," it's referring to the temperature at which the oil is extracted from the olives. Umut says that if manufacturers go to higher temperatures during pressing, "you're actually able to produce so much more in quantity—but you are sacrificing that polyphenol content." Cold-pressing or cold extracting the oil preserves as much polyphenol content as possible.
Polyphenols
But what exactly are polyphenols? "Those are the healthy antioxidants found in an extra virgin olive oil," Umut says. "The higher that it is, the healthier the olive oil is for you." EVOO is widely considered a prominent source of monounsaturated fats, which, according to the American Heart Association, can help reduce bad cholesterol levels in your blood, lowering the risk of heart disease and stroke. In some studies, polyphenols are also linked to lowered risk of both diabetes and certain types of cancer and Alzheimer's disease and can help restore gut bacteria. Umut says the average polyphenol content in EVOO sold in the U.S. is 55 milligrams/kilograms—whereas Oleavia contains anywhere from 450–609 milligrams/kilograms, depending on the edition. And this higher polyphenol content actually gives it a higher smoke point—up to 480 degrees F.
Early Harvest Date
Every region in the world that produces olive oil has an ideal harvest period, based on the climate and hemisphere. In Turkey, that's late September to mid-October, when the olives are still green and aren't yet ripe; this is when the olives have the highest polyphenol content. "If you harvest it early, you will be able to produce a higher antioxidant-content olive oil," Umut says. He notes that waiting to harvest until olives are ripe—in December or January in Turkey—produces significantly more olive oil when the olives are pressed; a lot of producers do this, so they can produce higher volumes and make a better profit. Olive oil that's harvested late "can be still cold-pressed [and] … below 0.8 percent in acidity for you to label the extra virgin. But you just lost the polyphenol content, a big portion of it. It's not going to be as healthy anymore," Umut says.
Hand-Picked
The way olives are harvested can have an impact on the taste of the olive oil. Olive trees can grow tall, so Umut says many manufacturers "shake the trees with these machines, and the olives hit the ground and they collect it faster." The olives can get bruised due to the drop in height. "You can still cold press a bruised and damaged olive," he says. "[But] it's not going to have the same fresh taste anymore." To eliminate bruising, Oleavia's olives are hand-picked. "And if we cannot reach by hand, we shake the leaf and the olives drop to a net, not to the ground," he says.
Minimizing Oxidation
To maintain freshness and optimal taste, it's important to minimize oxidation in the production process. The time between harvesting and pressing the olives plays an important role in this, as do storage methods before olive oil is bottled. Umut says Oleavia olive oil is cold-pressed within four hours of harvesting. "Then we store [the olive oil] in a stainless steel tank at the factory with a nitrogen layer on top. We press nitrogen into the tank so there's no oxidation, and then it's bottled at the factory in a dark glass bottle," he says. "We even apply [a] unique cap … and this minimizes oxidation even for your consumption purposes at home."
Umut's Favorite Ways to Enjoy Oleavia
According to Umut, the uses for EVOO are nearly endless. Here are a few of the ways he incorporates it into his diet.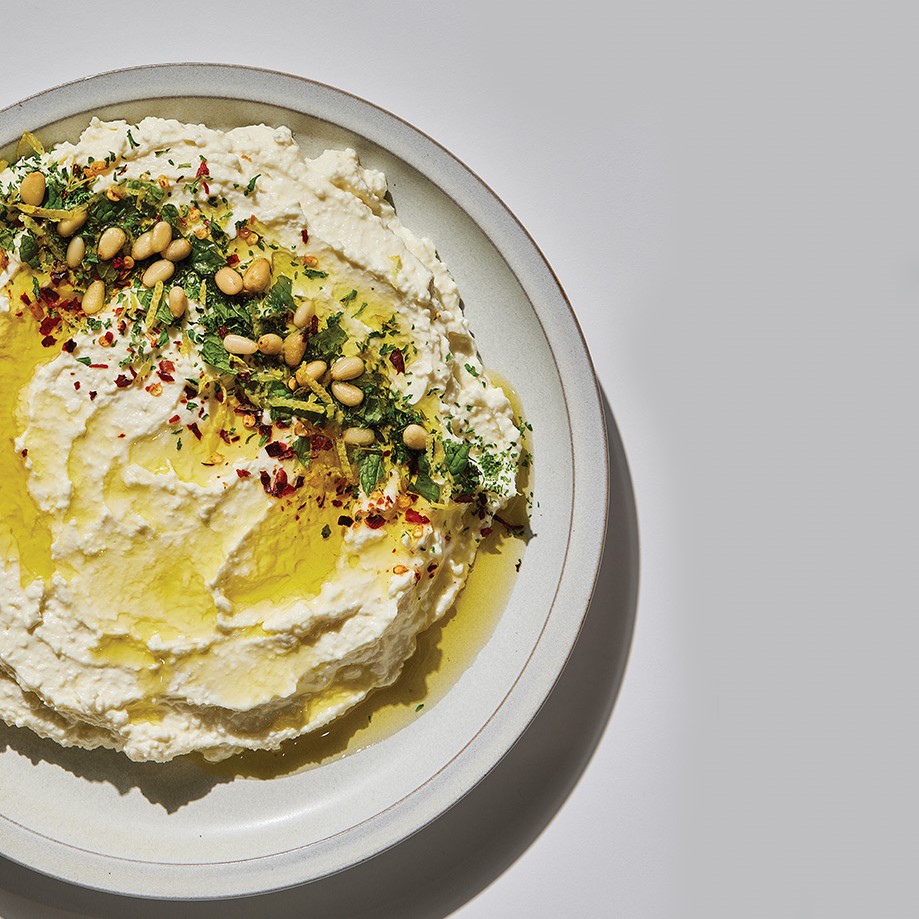 Taking a tablespoon of the highest polyphenol content olive oil every morning and night for the health benefits (Not only does it offer the benefits listed on page 46, but EVOO is also anti-inflammatory and great for the skin.)
As a salad dressing (All you need is EVOO, a flaky salt and lemon juice for a simple and delicious dressing.)
As a cooking oil, thanks to the higher smoke point
As a dip for fresh, crusty bread
Drizzled over pasta, vegetables, soup, cheese, eggs and even vanilla ice cream
Coccinella
4946 France Ave. S.; 952.479.7015
Facebook: Coccinella-Mediterranean Heritage
Instagram: @coccinella_usa