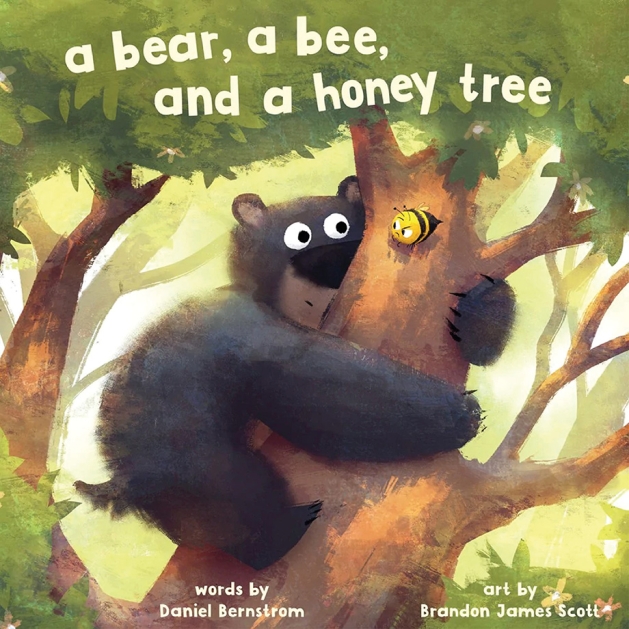 We are out for honey with a hungry bear! Warm, woodsy illustrations of a sneaky bear and an industrious bee fill the pages of A Bear, a Bee, and a Honey Tree, an inviting read-aloud book for children.
Minnesota Book Award–winner Daniel Bernstrom is a master of lyrical picture book writing (previous books include One Day in the Eucalyptus, Eucalyptus Tree and Big Papa and the Time Machine), and the lovely buzzy rhymes and rhythms of this book will be a delight to revisit with each reading.
The antics of the bear and bee are captured in lively illustrations featuring Brandon James Scott's hallmark expressive animals with big round eyes. I can imagine young illustrators using these pages to practice drawing and capturing emotion through eyes and eyebrows.
This book hits an especially sweet spot for the youngest members of the picture book audience, who may have graduated from board books but are short on attention—so the pace of the action (and page turns!) needs to be swift.
Published in 2022, this is a fun read-aloud romp with Minnesota roots.
Contributed by Megan Maynor, children's book author, Minnesota Book Award finalist and Edina resident. You can find her books at meganmaynor.com.